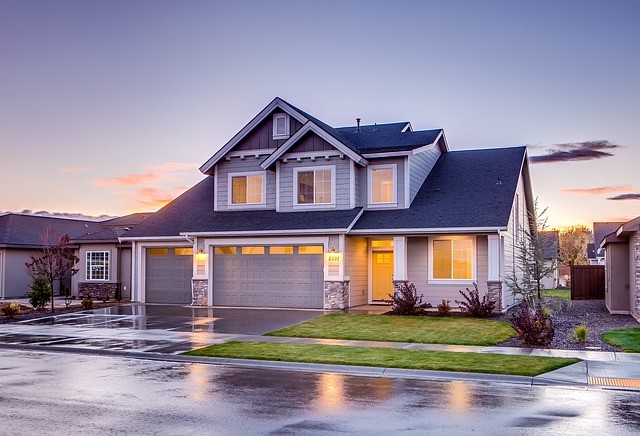 Exterior Home Siding
Whether its new construction or an older home remodel, one crucial aspect you need to be concerned with is your home's exterior siding. A good home siding will improve both the appearance and value of the property, aside from providing numerous other benefits. Our company offers only the best solutions for exterior home siding in the Painesville, Ohio area.
Does Your Home Need New Siding?
Is the siding on your home dated or just plain worn out? We will make the necessary renovations and replacements to meet your expectations.  Reach out to our company to help design and install the siding that best complements your home and property. We're not happy until you're happy!
The Importance of a Quality Exterior on Your Home
Home siding serves two basic functions. First, it protects your home from harsh external elements like snow, rain, and hail. Even though there are other features in your home to provide this kind of protection, the siding is the first barrier that shields these elements from entering your home. This will prevent any water damage and cases of mold infestation or even a compromised foundation. Siding offers protection against the cold wind during the winter season. Proper insulation of your home will ensure that your furnace doesn't have to work overtime to keep your family warm and the heating bills at a reasonable rate.
The second function of your siding is aesthetics. Does your home's exterior complement your property?  Just the right exterior home siding can help make your home stand out on your street! Reimagine your house.
Our company provides customers with quality and comprehensive services on anything to do with siding for your home's exterior. From the design and installation to the repairs and replacements, our team is top-notch! We have a team of professional and licensed technicians with the experience to handle any issue concerning your home's exterior. These include designers, painters, carpenters and roofing experts who ensure that you get the highest quality of service available to you. Our rates are customer-friendly and clients are assured of timely and convenient service delivery.
There are many problems that can emerge from overlooking problems with your house's exterior siding. Poorly installed siding can allow water into your home whenever it rains. This can damage the contents of your home, leading to expensive repairs. The walls and foundation can also be compromised and this reduces the durability of your home. If your home's siding fits too loosely so that the wind passes through to the inside of your home, it overworks your furnace in the winter. Finally, siding problems can reduce your home's future resale value. Homebuyers are always looking for features that will extend the life of the exterior, and the siding is certainly the most essential of them all.
Old, worn-out siding can cause many issues for your home and family. Contact us today if we can be of service to you. We're the exterior home siding pros in Painesville Ohio.
We've got you covered.